Home
About Us
Vishwawalking explained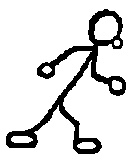 Ratings Explained
Vishwawalks
Day walks
Funky Places
Future walks
Food
Gear
Get Lost
Good reads
Links
Right to Ramble
Site map
Contact us
Rail bed at Colebrook Rd. in Harrowsmitth to Sydenham (IGA parking lot).
Vishwawalking

Corpus Mundi (Thomasburg) Eastward (2)
Leg One continued: Thomasburg, Ontario, just east of Highway #37, 25 kilometres north of Belleville, to Frontenac Park
This page continues the first leg of my eastward vishwawalking. This leg has been broken down into sections that can be walked in a few hours, including the return walk. The number of kilometres is noted first followed by a "running total" from Thomasburg to the end of the section described. The "description" date notes the date that the walk was made and described. Updates on walks are noted where applicable.
For more photos of these sections click here, or click on any photo.
6) Roblin Road at the entrance to Menzel Park east to junction of County Road 12 and Buttermilk Falls Road.
Section total: 6.8 kilometres
Running total: 39.2 kilometres
Distance breakdown
Menzel Park to Brown's Sideroad: 100 metres
Brown's sideroad to County Road 12: 2.1 kilometres
County Road 12 to meeting with Glennelm Road: 1.4 kilometres
County Road #12 to railroad tracks: 1.2 kilometres
Railroad tracks back to County Road #12: 1.8 kilometres
Railroad tracks to Buttermilk Road: 210 metres
After leaving Menzel Park, jog 100 metres westward down Roblin Road to Brown's Sideroad. This will not be marked on the north side, but you will see it clearly, running southward. A rather straight 2.1 kilometres down Brown's Sideroad will get you to County Road #12, between houses #1775 and #1779.
Brown's Sideroad, used by snowmobiles and ATVs (two passed me going very slowly), cuts between fields and a bit of swamp. At the south end, it goes between two farmhouses. A number of steer gazed at me from their pens beside the road. On the east side of the road is Garnellan Farm, where a silent dog trotted our way, but couldn't get it together to make it all the way before veering off. A pleasant and relaxed walk, with a few gentle ups and downs. The temperature was above freezing when I walked this bit, so it was a bit slushy. I broke this section into two days. On the second day, beautiful and sunny but much colder, things had frozen up a bit more (about 12 Farenheit or -10 Centegrade) and it was easier to walk.
A side trip:
Both my topo map and my road map (MapArt Publishing 2000 edition) indicate there's more road heading east at the first jog at Glennelm road and County road #12, but there isn't. The topo indicates a trail and there must have been one at some time, but it was many years ago, because it's a bit of a bush whack to get through.

The road map says this is Cook's Road and the topo indicates it's more substantial at the east end, where there's a farm or two. On the west end, there are two rail fences (in rough shape) enclosing what must have been a trail at one time. After about a five-minute walk, the "trail" runs near a creek which opens onto a large marsh area. There's open water here even at this time of year. I thoroughly soaked my left foot when I pushed through some ice at the edge of the marsh. I could clearly see the farm where there must be a walkable road, but there was no way around the marsh. This area in general is particularly marshy, and many of the roads have flooding warnings. ( When I drove to this walk, I came in on Shannon Rd., where a large section was posted as flooded. The cold had frozen most of it, so it was not a problem.) This side trip made

for a short pleasant walk on a sunny day, but because of the marsh, this trail was a dead end for me. A boat was flipped up on shore, so the marsh must be open for some distance. There was also a hunting stand at the edge of the marsh.

At Glennelm Road, County Road #12 veers right (south). About .4 km. along, it veers left again, but take O'Connell Road where a further .9 km. along you'll run into railroad track. Turn left (east) here along the tracks and you can view the swamps on both sides. At one section, where the water had frozen around the trees, the ice was cracking loudly. There's a small bridge about .5 km from the upcoming intersection (County Road 12 again) and the water was going through at quite a clip.
Turn right (south) at County Road #12 to where Buttermilk Falls Road meets County Road. 12: (.2 km). County Road 12 turns left here and Buttermilk Falls Road ends. Buttermilk Falls Road and County Road 12 follow Salmon River at this point, and you can get a glimpse of the river flowing down in the gully parallel with the roads.
Rating: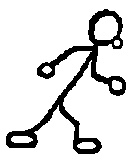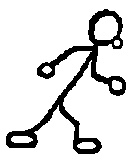 Easy
Walked: February 15, 18, 2005
7) Buttermilk Falls Road and County Road 12 to Roblindale on Highway/Cty Rd. #41
Section total: 6 kilometres
Running total: 45.2 kilometres
Distance breakdown:
Junction to Forest Mills: 1.2 km
Forest Mills to little bridge: 1.6
Bridge to railroad: .7
Railroad to Roblindale: 2.5 km
From the junction, head east down County Rd 12. At the first turn down the hill, there is an old concrete edifice with 1949 etched on it in the side of a small cliff. I have no idea what it was for. A little further on at the .6 km. point you'll see a dam on the Salmon River. It's a short walk from there into Forest Mills, a hamlet with a few scattered houses. One house on the corner before you turn onto the bridge was once the village store; the remains of a sign still hangs into the road.
Once over bridge, turn left on Salmon River Road. The conservation area just over the bridge is just a little picnic area; as soon as you're in it, you're out of it again.
From here, you pass farm houses fields and bush. We (I walked this section with my son Matt) passed a large house being built on the south side of the road. At about the 2.8 kilometre point, you'll see a road leading to a little private bridge; it will get you back over the Salmon River.
Once over the bridge, you'll have two choices, left or right (very roughly, heading off north-east or north west). Head right up a slight hill through some cedar bush and out into open field. Keep walking straight, keeping to the left of the field you enter. Keep straight through a second field to a fence, which you'll have to climb to get to the railroad tracks. We entered at a small rock cut, but it was an easy slide to the tracks.
Turn right (northwest) up tracks. You'll cross the Salmon River again, very shortly. Just over the bridge, we heard a train coming. There is a set of side rails off to the right which had a train sitting on it. A train heading northeast passed us. We then moved on to the train sitting on the side rails, which hadn't moved since yesterday's snowfall. We thought it was not an "active" train, so we climbed to the top of a couple of cars and walked the metal walkway for a car length before coming down. (Not a recommended activity, by the way; it's just part of our vishwawalking experience.) We walked the length of the train (on the ground), which was about 2 km. long, to find two engine cars running; this train was capable of moving. No one seemed to be around, however, although there were two cars at the little building by the tracks just off the highway. The track section is 2.5 km long.
Rating: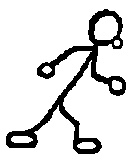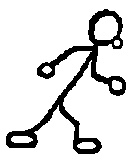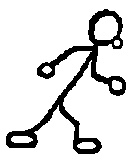 Walked: February 21, 2005

8)

Roblindale Station (Hwy./Cty Rd. #41) to Tesky Rd. and road north of Centreville Road (at entrance to private park: "Hell Holes, Nature Trails and Ravines." (North-south road from Centreville Road to Hell Holes entrance is called Barrett's Road.)

Section total: 3.7 km
Running total: 48.9 km

At Roblindale Station, cross the tracks to the south side where there is a road heading east to a stone quarry. A short bit down the road, I had to climb a gate with "No Trespassing" signs, signaling the entrance to the quarry. The quarry will soon be obvious: there are several piles of aggregate in a large field and a big cement structure in a rock face. I've no idea what the cement structure was for — to handle water, perhaps?

Head to the right of the incline surrounding the quarry, unless you want to explore the lower levels of the quarry first; it's pretty impressive, in winter at least, ATVers and snowmobilers have been playing here. On the right, there is a trail heading up a relatively steep incline. Follow it to the top.

Again, it's well worthwhile to check out the quarry; the cliffs are pretty impressive, even if they are man-made. You can follow the quarry around a road at its outer edges at the top to get the full effect. Leash adventurous pets and watch the cliff edges – the drop is straight down.

When you've had enough, get back to the original trail and continue to follow it up to another gate. Follow the trail until you get to scrubby open bits on your left (north). Head left at this point. I followed the trail too far, and when I saw a farmhouse in the distance I had to double back. Heading left at this point will mean traversing electric fences and backtracking a bit across fields. Better to bushwhack a bit early on (it's pretty open terrain) and trust to coming upon a set of trails. They are part of the "Hell Holes, Nature Trails and Ravines" park with occasional signs giving kilometre lengths of trails. Again, keep walking in a north-easterly direction. If you get turned around a bit, it's no real loss; there's a veritable rabbit warren of trails crisscrossing each other.

Once on the trails, I kept the sun at my back or to my right and walked steadily. As I had already walked the trail from the north, I had an idea of what to look for, but the trails seem to lead in one concentrated direction. If you pass a sign reading "Parking 1.2 kilometres, you're set. Follow the direction of the sign until it moves down a hill and intersects with a road allowance. You'll know it when you see a trail heading off to the left and a cedar fence on the right. Walk down around (to the north) of the fence, where the trail takes a sharp right. I assume it moves off into another section of the private park. I cut around the fence and followed the fence line to the park gates at the main road. The road allowance is a bit overgrown, but trust it. Most of it travels between two cedar fences. Near the road, some trees obscure it and others have been felled, presumably to disguise the allowance from freeloaders wanting to get into the park without paying.

The park trails were a delight to walk and I assume it would also be a great summer walk. I saw five deer and a pheasant in my travels. The private park is closed in winter, but I'd be happy to pay something reasonable to ramble in the summer. Dire warning signs ("Trespassers will be prosecuted") are posted at the gate. Total: 3.7 kilometres, although if you're like me, you'll be wandering the trails a bit trying to sort directions out and just enjoying the terrain. However, you'll have to work to get lost. As long as you give yourself enough time, you'll find the way.

Rating: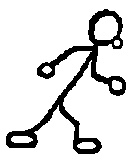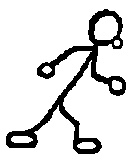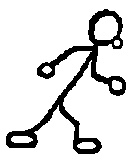 Easy to moderate
Walked: February 23, 2005
9) Barrett's Road (running north from Centreville Road), at entrance to Hell Holes Park, eastward to Cty. Rd. 27.
Section Total: 3.9 kilometres
Running Total: 52.8 kilometres
The first part of this road is ploughed, but there are few vehicles. At bout the one kilometre point (very roughly) there is a gate and the ploughed bit stops, but the trail continues. Very straight. Cedar bush at first. There's a serious fence on the south side, with its top angled away from the road, so it's to keep something in. But what? Hope it's not owned by a bunch of freaked out private-property hunter types who fence themselves and their prey in. The fence starts a short stretch from the start of the walk and continues up to the hydro lines, where there's a short break, and the fence head's south. The east-west part starts in a couple of hundred feet, and continues for a while, with fence heading off to the south. A vehicle has travelled the inner bit. Hmmm… A field is on the left (north) partway along.
The trail runs mostly through cedar forest, with little bits of hardwood along the way. It's hardwood forest at the junction of Cty. Rd. 27. Some garbage has been left just before the junction. However, this is nevertheless a very good walk. The straightness is compensated by some gentle ups and downs. The topo shows the trail as being dead straight, but it makes one right hand turn near the east end to circumvent a hill, followed by a sharpish drop. It's a nice easy Sunday afternoon type of walk.
Rating: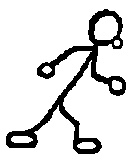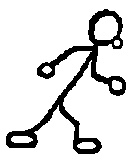 Easy
Walked: March 9, 2005
Road allowance (extension of Barrett's Road) and County Rd. 27, east to
Dry
Lake
, then south to
Centreville Road
.
Section total: 4.3 kilometres
Running Total: 57.1 kilometres
Don't fool yourself with this one: the 4.3 km. is no indication of how much energy this walk might be. Partly because I got turned around, I put in a lot more kilometres than I have noted. Around the marshes and the lake, there are steep ravines, so while it's not too hard to bushwhack, you are up and down a lot. Still, this was a great walk through mostly hardwood at first, and cedar near the end of the walk. The lake, as explained below, is an extraordinary little body of water.
I did this section over two days. For the first time since February 3 (2005), when I started this Vishwawalk, I couldn't connect two parts of a walk. Foiled! I walked from the road allowance and County Road 27 and followed a winding trail north-east along the south edge of an old field and up toward a marsh. The trial peters out at the crest of a hill, and you can see the open marsh spread out to the northeast. Trouble is, I didn't pay enough attention: when I saw the marsh, I assumed it was Dry Lake, despite confusing geography that didn't line up with the topo (duh!). I wandered around the southern part of the marsh, up and down ravines, got turned around, didn't find the hut I was searching for (because it wasn't there), then decided I'd approach Dry Lake from the south and connect the two walks. Of course, after I'd walked out again, and came in from the trail to the south, Dry Lake wasn't anything like the marsh I'd been wandering around. A quick look at the topo explained all. The hill I was on is clearly demarcated, as is the steep ravine to the south that I clambered up and down.
Therefore, on the first day, after getting turned around on the first part of this section, I walked the second part to Dry Lake before calling it quits. I went back and linked up the sections a couple of days later.
So, on March 13, 2005 I made a second attempt to get to Dry Lake from County Road 27. As the crow flies, it's about 1.5 kilometres to Dry Lake from County Road 27 and the road allowance. However, I once more got turned around and inadvertently ended up exploring a large part of the area south of the lake. By the map, I rambled bout for roughly 4 kilometres before I got to the dilapidated Quonset hut at Dry Lake, but with the ravines, the occasional thick brush, and my lack of a compass I walked considerably more than that, trying to orient myself. I somehow turned south and ended up a few hundred yards from the intersection of Centreville Road and County Road 27. I came out near a house on Centreville Road thinking I was on County Road 4 (the one that goes to Centreville) at Basswood Hill. The owner of the house put me right and I walked west down Centreville Rd. and turned up County Rd. 27, ready to try again. I cut eastward off the road at the point where the field end and cedar bush began, heading in a northeasterly direction. Again, I wound about, found a pretty classy hunting cabin (with a sign, J.L. Hunt, 2001) and tried to use some trails which ATVs had used recently. Lesson: don't let comfortable trails pull you away from the direction you want to go in.
There are quite a few ATV trails running through these woods. Indeed, on my way driving to this walk and back, I was reminded that this is ATV country, with lots of 4-wheel trucks towing trailers containing one or two ATVs. Despite this, I didn't run into any machines at all in my rambles in the bush today. In some areas there are signs of activity: heavy machinery and logs lying about. In another area, the ATV crowd have left out a salt lick for the deer and from the tracks and beaten snow, it looks like the deer have had a few good parties. There are deer tracks everywhere here and a few hunting towers; it must be pretty easy to pop off deer in this area.
My roundabout route aside, with me mumbling "Where the hell am I?" to various various trees, this is an excellent area to explore. There are lots of ravines, marshy areas and other delights — and if you find Dry Lake it's worth the effort. I saw lots of partridge and at least six deer.
Now you're thoroughly confused, to continue logically geographically, but to back up a couple of days, to March 11, I walked in to Dry Lake from Centreville Road in the south, then back out.
When I got to Dry Lake, I put on quite a few kilometres (not indicated in the totals) exploring the lake and its surroundings, so if you want to do this walk justice, add much more than the distances shown. The west side of the lake, after you've climbed the cliff, comes out on some flat and relatively open bush. In summer, I imagine it could be wet in this area.
The lake itself is quite extraordinary. The ice seems to have collapsed as much as 20 feet, and sections of the lake are mushy. I walked around the perimeter mostly, although I did venture to the island and across to the opposite shore, where there is a dock (at least I presume the wooden structure was a dock) with metal wheels, to wheel into the water in summer months. Around the edge of the lake, there are mini crevasses, and I had to walk carefully so as to avoid stepping into a couple of them. There's a kind of land spit between the two sections of the little lake. It's hard to imagine it with all the snow. There's a ridge around most of the lake, which sits in an enclosed valley.
There's a falling-apart quonset hut above the cliff on the southeast shore of Dry Lake. It has an exquisite little stone entrance at one side and a grand fireplace. The hut itself seems to be made of concrete with metal webbing of some kind holding it together. Unfortunately, it's falling apart. Near the edge of the cliff going down to the water, at the back of the hut, there's a brick cooking area. It looks like a well from a distance. It's solid, and looks like it was built relatively recently. Inside there's a fine hearth, loads of rubbish and an animal living in one of the cupboards under what was once a sink. Too bad it's in such a falling-apart state; it was/has the potential to be a great little cottage.
A trail leads away from the hut and winds a bit through bush and some relatively open bits until you get closer to the road. I saw a small deer cut across the trail at this point.
There are two houses sharing a driveway which makes up the last part of the trail; I moved off to the right (west) under some power lines to avoid walking too close to the homes. Eventually, however, you have to move back to the road, somewhere near the house closest to the road. (Dry Lake to Centreville Road is 2 km.)
Once on Centreville Road, I walked (on March 13) 1.6 km. east to Centreville. This is a straight paved section with a few interesting sights, including a horse farm, some century-old houses, and a recently-built house that has a square castle-style turret. Check out the Centreville Agricultural Society Plaque, which reads: "Addington Agricultural Society, 1853-1953. presented by the Ontario Department of Agriculture in recognition of one hundred years of service. September 2nd, 1953." Centreville also has a United Church (just before the intersection on Centreville Rd.): Centreville Memorial United Church, built in 1946. An old wooden Loyal Orange Lodge (at least that's what I take LOL 756 to be) is just east and south of the intersection. The township hall just south of the intersection, on County Rd. 4., (with inscription reading: "Camden, 1905"), is nondescript. There are some nice homes here, and some interesting paint jobs.
Rating: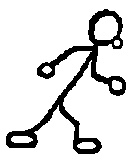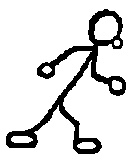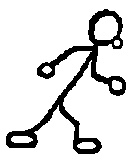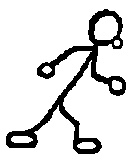 (But you have to like bushwhacking!) Moderate
Walked: March 11, 13, 2005
Centreville (County Rd. 4 and Lake Rd.), down Lake Rd. across Camden Lake to the boat launch at Camden Lake Provincial Wildlife Management Area.
Total: 6.3
Running total: 63.4
Lake Road is paved, with lots of domestic animals to commune with. There are mostly horses on the right, and barns for beef cattle on the left. Two cemeteries are situated on the right (south) side of the road with some stones dating back to the mid-1800s. Most of the older stones are hard to read, being made of a relatively soft white stone. Too bad; it might have been interesting to read some of the epitaphs, which were in smaller print. Some were totally worn away and unreadable. I got a photo of a stone which read "In memory of David Wees, who died July 1, 1851, aged 83 years.
The second cemetery has a classy fence around it and a plaque. Apparently some surveyors died here. The plaque has some good information on the early days of Centreville.
The road takes a little squiggle at the 3.6 km. mark. After this you can cut over to the lake wherever you see a good spot. I cut in and around a barn shortly after the squiggle, but I had planned to cut through at the 4.5 km. point, where there is an old foundation. It seems about the shortest distance from the road to the lake at this point. It's about 1.8 km. as the crow flies from the road to the landing at the Camden Lake Provincial Wildlife Management Area. However further down, there's an "ice road" that snowmobiles and ATVs use that cuts across the lake from just northeast of the road where it takes a sharp left turn. It's a bit more of a walk up the road and you have to cut across a field to get to the trail. This also puts you slightly north of the boat ramp on the opposite shore. I had parked my truck at the boat ramp and I used the ice road on my outward journey. If you travel it westward, it disappears somewhere north in the direction Enterprise. When I cut back to the road near the turn, I had to get over a fence by the road. I found a good spot where I could step over the fence without climbing it, but I was literally sent on my backside when I touched an electric fencewire I hadn't noticed just below it.
If you find the ice road, just follow it east. There are markers stuck into the ice to show the path, so it's very clear. If you come up from farther south, aim for just below the red barn on the opposite shore.
At the boat ramp, there is a numbered parking lot and a map on a board showing blinds out on the lake. There are numbered blinds which hunters (maximum two per blind) can use. Hunters park their car by a number that corresponds to the blind they will use. There's quite a few blinds out there; they pepper the lake, with a safe spot for birds down at the south end. It must be a pretty shallow lake, judging from the reeds. (Note to any ducks reading this: avoid Camden Lake like the plague during hunting season: you don't stand a chance, and I wouldn't feel safe even in the safe spot. Geese: according to the sign, you are also fair game.) There's a viewing stand at the boat ramp; I presume people can come and get a good view as the hunters pop off the ducks and geese.
The snowmobile/ATV trail continues, and beyond the ramp, there's a sign pointing to the "nature trails": 6.3 km in. total.
Rating: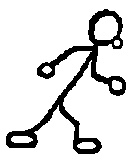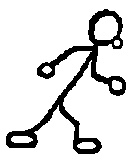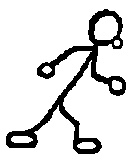 Moderate
Walked: March 15, 2005
Parking lot of Camden Lake Provincial Wildlife Management Area to
Hicks and Moscow Road. Down Hicks Road to Park Road to County Road 6 to McQuay St. to bridge on McCoy St. over Varty Creek.
Total: 6.9 kilometres
Running total: 70.3 kilometres
I walked this first section with Matt and Ziggy
Heading east from the parking lot at Camden Lake, the road veers to the right into a set of nature trails. I have yet to try them. We stuck with the snowmobile trail which runs along the right (south) edge of a field and into a marsh.
This would be an impossible walk when the ice is out: it's a serious marsh. As it was, we broke through several times and ended up with thoroughly soaked feet. However, the walk through the marsh was great fun – rather like a puzzle: trying to avoid breaking through the ice, and sticking close enough to the trail so that we didn't lose it. At the fringes of the marsh, the trail moves through a brief section of bush before opening onto the perimeter of a field. At these points a couple of signs warn that there is no trespassing except for snowmobilers with permits.
The trail follows the edge of a field, then crosses a larger field before returning to the perimeter and moving up a hill to Moscow Rd. The field walk was very muddy in places, but you can avoid much of it by walking on the grassy fringe. It's about 1.7 kilometres to Moscow Road.
I was unprepared for the constant rain when I walked this next section (on April 3). Nevertheless, it brought out the English in me. I enjoy the dull look of the landscape, as if everything is not quite in focus.
Hicks Rd. is quite straight, but still a good walk past fields and through woods. At the "T" intersection where it meets Park Rd. (1.5 km. from Moscow Road) you can follow the small road into the park and get a good view of the lake. There's camping here with tent platforms to make it easy. It's a small park, but with washroom facilities and stuff for kids to do. It's closed up at this time of the year, so I can't report on the state of the facilities. There's a boat launch and a sign by the launch advising hunters that they must inform the Ministry of Natural Resources before setting up a duck blind on the water.
Head left (east) down Parks Rd. with the lake to your right just a soggy field away for most of the time. It's mostly fields here and lots of marsh.
At Red Cedar County Road, follow Park Rd. around to the left. Near County Road 6, there's a couple of horse corals. I had a nice chat with a pony who seemed interested in us.
At County Rd. 6 (about 3 kilometres from Hicks Road), take a short jog south to MQuay St. Why this is called a street I don't know; it looks like a country road to me. Head east past the "family practice" doctor on the right and her neat barns or outhouses (or are these the doc's offices?) to the bridge over Varty Creek, which is a tributary of the Napanee River to the east, which flows out of Camden Lake and a complex of marshes. There is an intriguing flow here: the Napanee River flows north a bit and then east curving over Varty Lake in a vast area of marsh, getting wider at the relatively small Napanee Lake and then flowing south with some pretty wide sections in places. Meanwhile, Varty Creek flows north out of Varty Lake and cuts east (and slightly north) to meet the Napanee north of the village of Petworth, south of Napanee Lake. All in all, a pretty marshy area north of Camden and Varty Lakes.(Total: 5.2 km.)
Rating: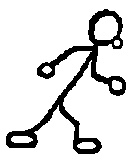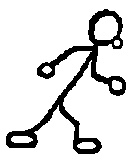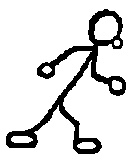 Moderate
Walked: March 28, April 3, 2005
Bridge over Varty Creek .4 km. east of Cty. Rd. 6 (the road that runs through Moscow) on McCoy St., to Harrowsmith (Hwy #38).
Total 11.9 kilometres
Running total: 82.2

The day started out sunny, so I left my sweatshirt behind and headed down the road.
Country living is pretty civilized on McCoy St., with Lane Veterinary Services complete with a fenced-in area containing sheep coming up on the left (south) side and several suburban-style homes dotted along the way. McCoy is billed as a street at its west end. The east end, at German Road, it is signposted as a road. It's about two kilometres to German Road from the bridge.
Turn right at German Rd. (also called Kerr Road on some maps), which takes you through swamp, followed by hardwood and open fields.The swamp is part of Varty Creek (the same creek I started at on McCoy). Varty Creek parallels McCoy Rd., running just south of it after the bridge.
Shortly after turning onto German Rd., I passed over culverts carrying Varty Creek, which as I mentioned eventually moves into the Napanee River. The swamp is a part of a large swamp area, which is part of the Napanee River watershed.
German Rd. gets you to Petworth, a little hamlet featuring the Community Church of God, overseen by Pastor R.A. Paul, Sunday school at 10 a.m. and services on at 11 a.m. on Sunday (Tel.: 358-2824).
At Petworth Rd. turn left for a short stretch to a fine steel bridge crossing the Napanee River. A collapsed mill sits on the northwest side of the riverbank immediately by the bridge. The remains of the foundations are interesting, with little arches to allow the water to pass through.
At the 3.6 km. point, Petworth Rd. makes a right onto the Camden-Portland Boundary Rd. (names on road signs and maps are confusing here, so take care) before I cut east at Bradford Rd., which is just over 4 kilometres from our starting point.
Bradford Rd. runs 4.5 kilometres, is paved and very straight, but a pleasant walk nevertheless with farms and houses along the way between mostly hardwood and fields and cedar trees lining the road at spots. A few goats were doing their thing on the north side of the road. One house on the north side sported six fine spruce trees, three of them impressively tall (unless, of course, you come from B.C.).
Eventually Bradford road reaches Wolf Swamp Road. (My topo lists "Wolfes Swamp" to the southwest; you can see how names mutate around here.) I stayed with Bradford past Wolf Swamp Rd., until it came to a "T" intersection, with a road allowance running off south. (2009 update: the Garmin MapSource topo notes this allowance as "Ellerbeck" Road.)
The road allowance, which is a double-track lane, climbs a hill then slowly descends. After about five minutes of walking south, I headed off east through the fields, climbing a couple of fences to keep a southeasterly direction. The weather had turned, so I was glad of a shed in the middle of a stand of hardwood.
The rain was an on-again-off-again affair, so I kept southward, mostly through fields, until I reached a marshy area that is part of Wilton Creek. This gave me second thought, and I almost retraced some of my footsteps. I could have easily headed more southward before heading east (or stuck to the road allowance) and missed the whole swamp thing, but after clambering through various marshy bushes and doing a dance on the clumps of grass spattered throughout the early parts of the marsh, I was committed. I had to invent ways to cross two creeks. The first was about six feet wide and I used branches, an old bucket and a bit of moxy to get through. Price: two soakers. The second creek was wider (probably the main one) but beavers had obligingly built a dam at one spot to make my life easier. After a bit of scratching and ducking, I returned to open field. (Prickly ash: definitely not my favourite plant.)
Shortly after surviving the swamp, the high banks of the Cataraqui Trail, which runs along an old rail bed, came in sight and it was an easy matter once on the trail to head into Harrowsmith.
The Cataraqui trail has snowmobiles in the winter, but is free of vehicles the rest of the year. The rail bed takes a curve as it comes into town and so makes for a good walk.
There are a number of old vehicles sunk into a swamp as you get closer to Harrowsmith. Still, I felt Harrowsmith had an upscale feel (once past the abandoned cars and trucks and the ATV destruction on hills near the trail as you come into town), but maybe I'm just associating Harrowsmith the town with the magazine of the same name. It was drizzling in earnest by the time I hit the main drag (Highway #38), so I left the exploration of Harrowsmith for another time, and walked back to my bicycle which I had stashed a couple of kilometres out of town, on the trail at Colebrook Rd. By the time I reached my bike, the sun was out and the ride back to my truck gave me a good workout.
Rating: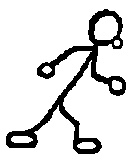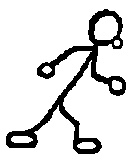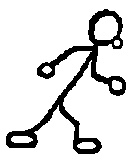 (Straight Roads =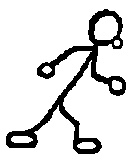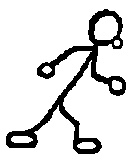 ) Easy (roads) to moderate (swamps).
Walked: May 1, 2005
Rail bed at Colebrook Rd. in Harrowsmitth to Sydenham (IGA parking lot)
Total: 6.9 kilometres
Running total: 89.1 kilometres

This is a great rail bed to walk – an ideal relaxed family outing without any rough spots.

The smell of lilacs was incredible as I started out; they line the trail and positively shout at you this time of the year.

After crossing the highway, the smell of sewage (not unduly offensive, but marked) takes over. Here, on the north side is a set of two large lagoons and a little lagoon that belongs (according to the sign at the gate) to the Armstrong Cheese Factory. There is also a pond with a "fountain" in the centre, with sewage churning out of it, presumably mixing it and doing the initial breaking down.

After the sewage plant, the sides of the rail bed cut into the hillsides, and I couldn't see much on either side until just before I crossed the hydro lines and then Harrowsmith Road. A iron bridge cuts across this road, giving me a good view in either direction; the road itself cuts through the rock and an escarpment. The rail bed is beautiful here, running just below the top of the escarpment; take advantage of the "Escarpment rest stop" – a little bench on the north side of the trail – to take it all in.

The trail curves up northward a bit before coming southward again, passing a big pond to the south and crossing a couple of roads and a driveway before straightening out to parallel Walker Road to the north, with a subdivision to the south. The trail rides above these a bit, so you feel separated from both. The trail crosses Church Street as it comes into town, with lots of interesting backyards on the north side. it then opens onto Stage Coach Road, with the IGA parking lot just across the road.

Rating: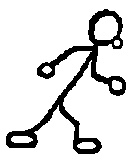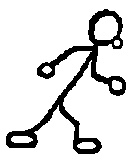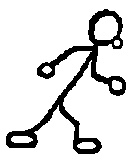 Easy

Walked: May 20, 2005

Back to the page describing the previous section of this walk


Home | Contact Us | Site Map

Page created: February 14, 2009
Updated: October 10, 2009