Home
About Us
Vishwawalking explained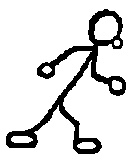 Ratings Explained
Vishwawalks
Day walks
Future walks
Funky Places
Food
Gear
Get Lost
Good reads
Links
Right to Ramble
Site map
Contact us
Vishwawalking

Good Reads

Here you will find essays, interesting articles and the like for your armchair excursions, which will give you the practical, spiritual and mental tools to go out there and walk. Of course, even the mighty Thoreau's works are pale reflections of the real thing. However, if it's a nasty day out there, you're chained to a desk at work and need some escape or it's 3 a.m. and you've already walked a full day, then this might be a place to relax.

My categories are arbitrary. These books overlap; they could fit several categories.

At the end of this page, check out my "Grab bag"
of online articles concerning walking. Silly, serious and in between.
Outdoor Savvy

Camping and Woodcraft: A Handbook for Vacation Campers and for Travelers in the Wilderness, Univ of Tennessee Press, 1906. Every backcountry walker has experienced some level of confusion (lost or almost lost) or misplacing where you are physically with where you think you should be on the map. Welcome to Horace Kephart's "Bumfuzzlement" and "Willijigs. The link above has a number of Kephart's photos — and photos of his very own hiking boots and other items. Awesome! His original

Camping and Woodcraft

is a compilation of articles he wrote for

Field and Stream,

which he revised

and expanded in 1916 with original material and articles from various outdoor magazines.

Later editions (mine's a Macmillan and Co. from 1943) are advertised as two-in-one volumes and include some recipes and the like.
Walking

Harper, Charles G.

The Bunyan Country,

1928, Cecil Palmer (London).
This is a chronicle of travels in and around Bedfordshire, where John Bunyan (1628-1688) was born and lived. See also Bunyan's Country, (1901) by Albert J. Foster, H. Virtue and Co. Ltd., (London) for a vicar's take on the countryside as it relates to The Pilgrim's Progress.


Summer Days in Shakespeare Land

,1912, Chapman and Hall Ltd. (London). This is a chronicle of Harper's travels in Stratford-upon Avon and in the area nearby — particularly Warwickshire, Gloucestershire and Worcestershire. it also has a biography of Shakespeare and "wherein some fanatics are handsomely refuted." As well as Harper's trademark drawings, there are a number of fine photographs. The Internet version is the same as mine except that James Pott and Company share publishing with Chapman and Hall. The photo reproductions are very good.

Thoreau, Henry David

"Walking"

This is a classic essay. Essential reading. Call yourself a walker and you haven't read this? Ach, mon. Here's your homework. (Okay, okay, I'm sorry, you've read it, you're just back for another stroll through familiar paragraphs.) Go with it. Stop to smell a word or gaze at a fine tumble of phrases.



Excursions

, (1893), Houghton, Mifflin and Co.,(The Riverside Press, Cambridge), Boston and New York.
This is the copy I have and is essentially a copy of the original 1863 version of

Excursions

, with a couple of changes. It is Vol. 9 in the Riverside collection of the writings of Thoreau, and contains such gems as "A Yankee in Canada," "A Winter Walk and the classic "Walking" noted above. You can take your pick of electronic versions (which may vary slightly according to the particular publication) at the Internet Archive. Or go directly to the Riverside edition here. There's' a 1913 version published by Thomas Y. Crowell that is worth looking at for its photographs and a decent biography, but it is missing a couple of good essays, particularly "A Yankee in Canada."


And don't forget the
"Grab bag" of silly serious and somewhere in between articles that refer to or are about walking. Warning: some walking connections are tenuous here.

Home | Contact Us
|
Site Map