Above: An institution is nothing without its endless halls and stairs.
Left: The basement is a no-go unless you have a good pair of waders.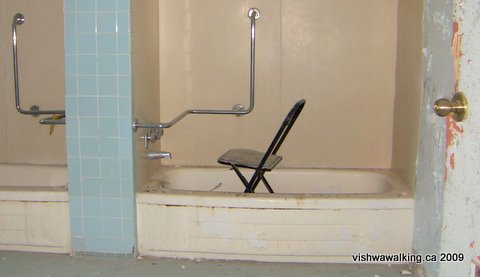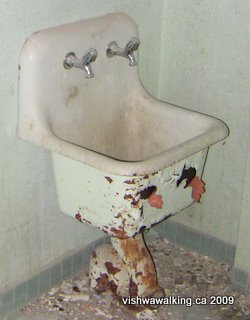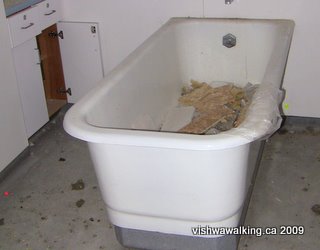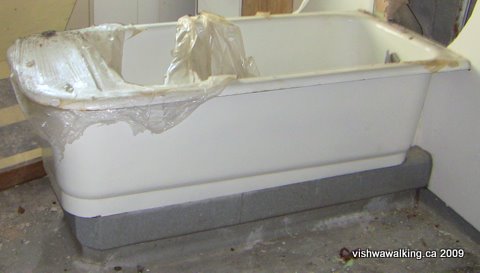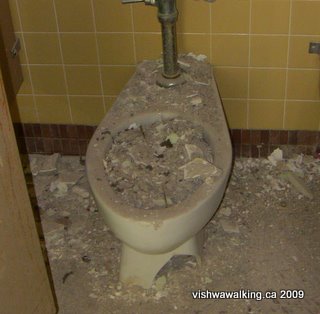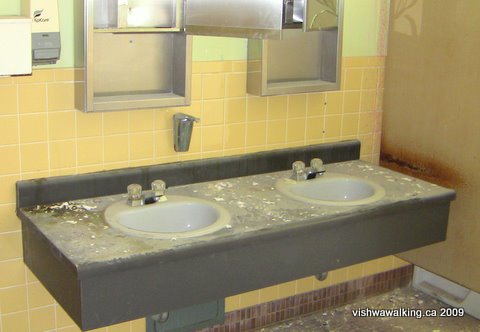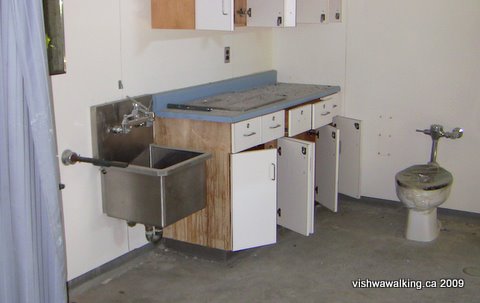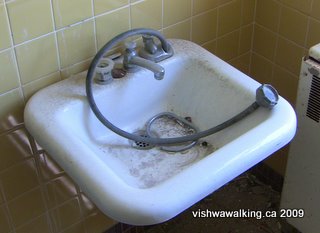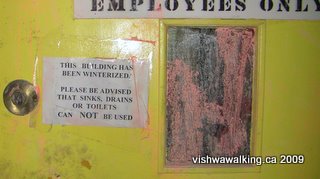 Above: A few takes on bathtubs, sinks and toilets.
Middle left: A rubble-filled toilet (but please observe the sign on the left).
Middle right: Two washroom sinks for patients.
Bottom left: What appears to be an examination room.

Bottom right: A sink with shower hose still attached.
This huge soup tureen sits idle in the kitchen.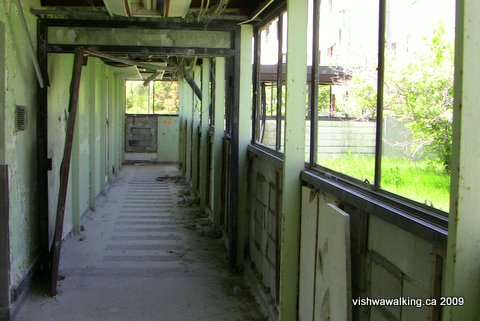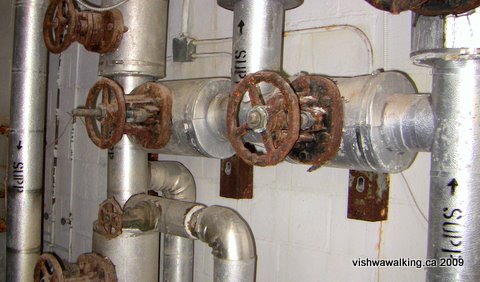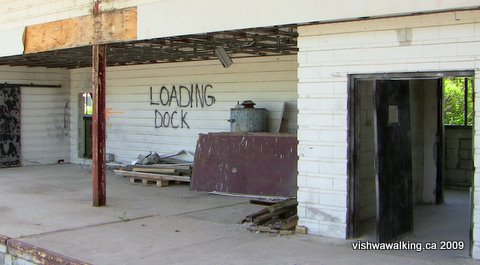 Above left: a single hallway joins the main building with the west wing.
Above right: pipes in the furnace room.
Left: The loading dock.
Below left: A first Aid box in the furnace room.
Below right: An upper-floor mini-kitchen.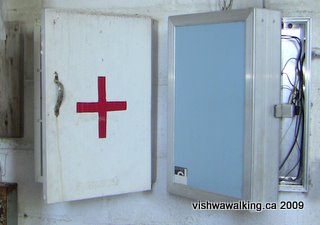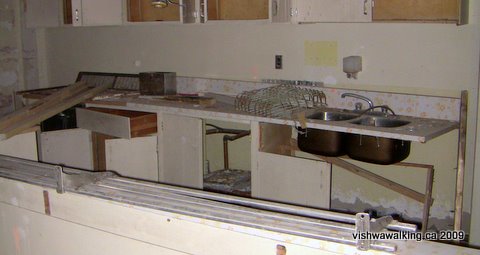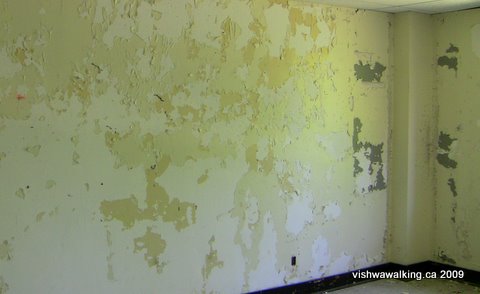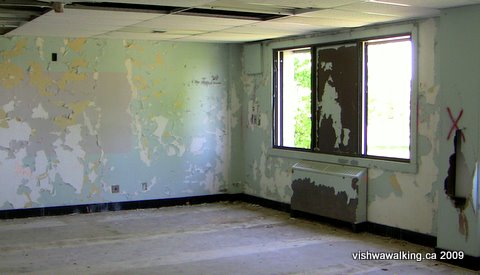 Left: One side of an upper-floor bedroom. Right: some of the flaking paint look like a three-dimensional maps.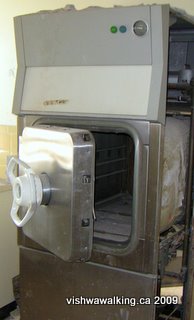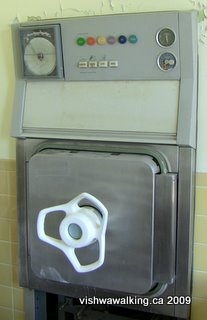 Three takes on a machine that probably sterilized equipment. The two sides of the machine are in different rooms.
The buttons read as follows:
Green — ready; Orange — heat; Yellow — sterilize; Purple — exhaust; Blue — dry; Blue-green — sterile. The white buttons read, from left to right: unwrapped, wrapped, liquids, manual. The left-hand gauge goes from 170 to 280 degrees Fahrenheit. In the centre of the gauge is a timer of some sort.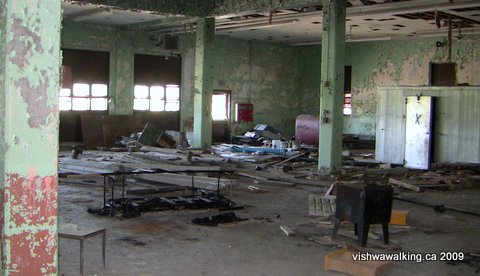 Left: The workshops, where I assume much of the training took place.



Even more photos — On to page 2
Back to the main Prince Edward Heights page