Home
About Us
Vishwawalking explained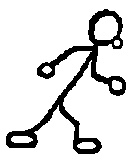 Ratings Explained
Vishwawalks
Day walks
Funky Places
Future walks
Food
Gear
Get Lost
Good reads
Links
Right to Ramble
Site map
Contact us
Vishwawalking
Photos
Kaladar to Tweed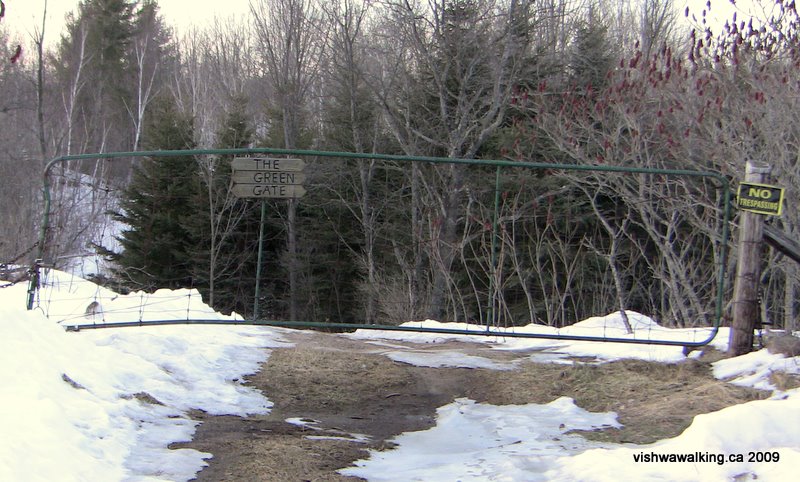 "The green gate," northwest side of the trail, just north of the most northerly crossing of Sulphide Road. February 14, 2009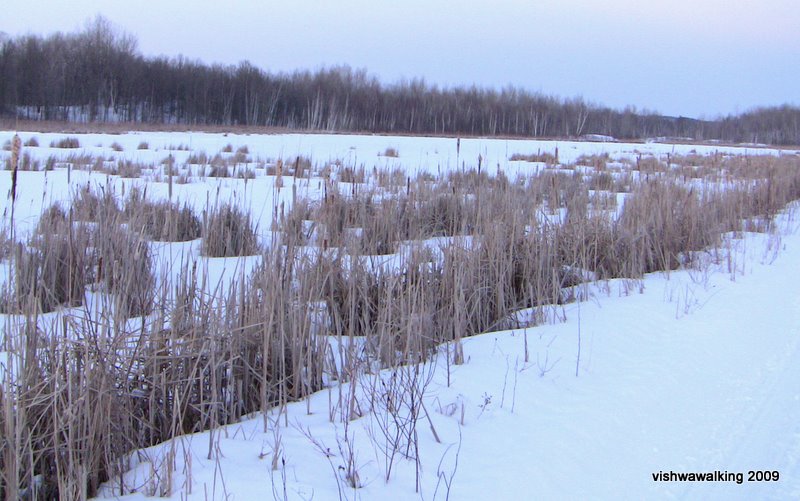 A marsh south of Sulphide on the east side of the trail.
February 1, 2009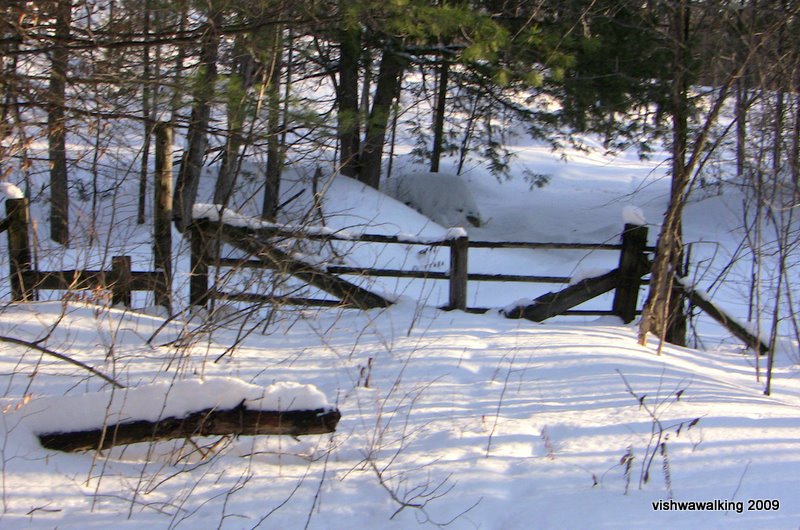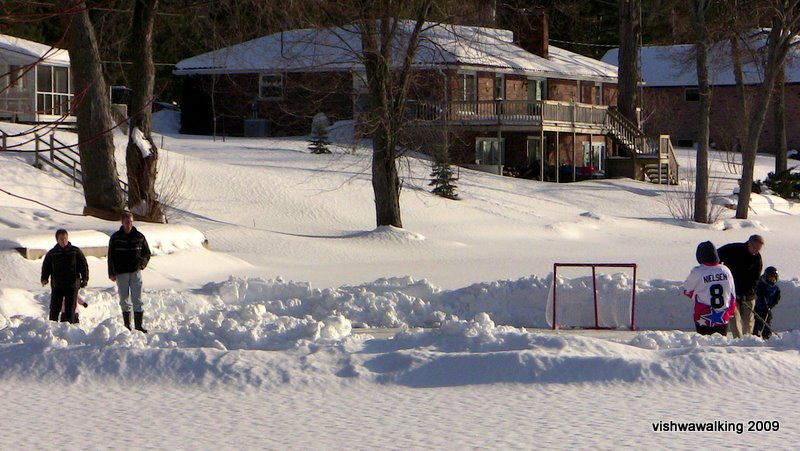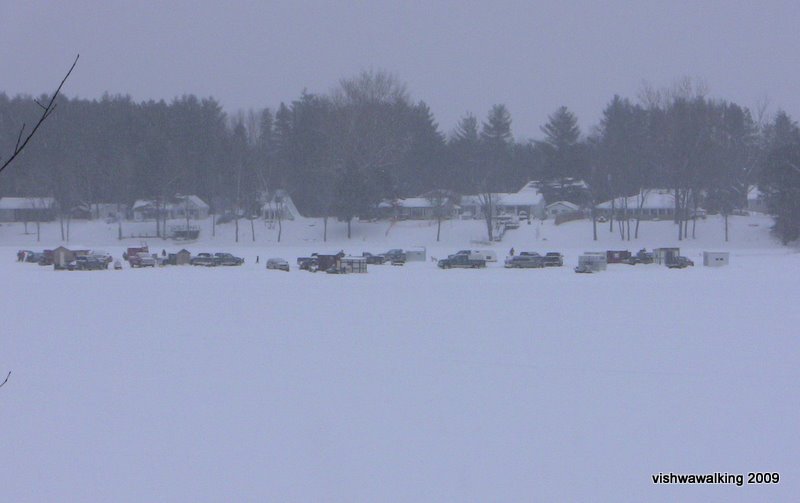 A gate on the west side of the trail; things get more interesting as the trail bends (slightly!) and enters some woods.
February 1, 2009



A great home-made ice rink on Cozy Cove, Stoco Lake. With some serious snow shovelling, 2009 made for a fine year for ponds

February 1, 2009




Cozy Cove on Stoco Lake has a fairly large fishing hut community, with lots of snowmobiles and ATVs buzzing about on weekends. The haziness in this photo is because it was snowing and coming onto dusk.
January 31, 2009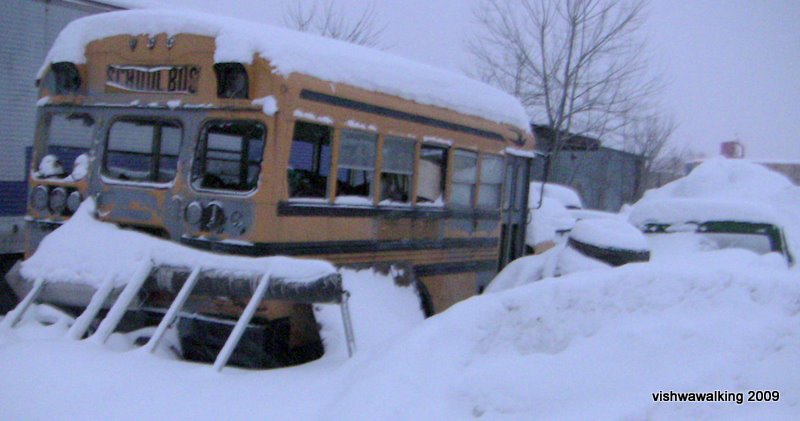 Tweed: a bus that has had its day. A mini-junkyard beside the trail in Tweed.
January 31, 2009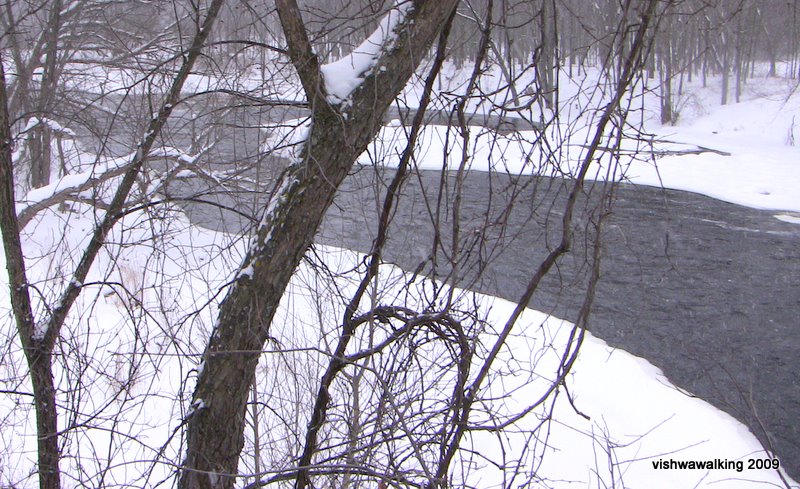 The Moira River, from the trail bridge in Tweed. The old railway bridge has high metal sides making it hard to see the river winding down to Stoco Lake.
January 31, 2009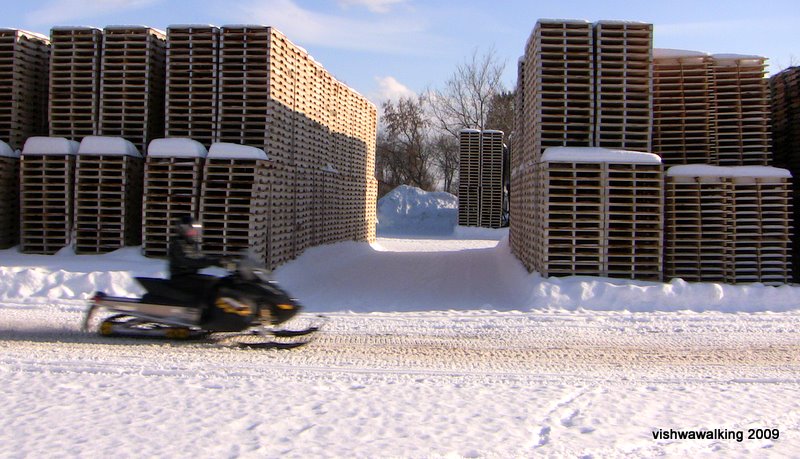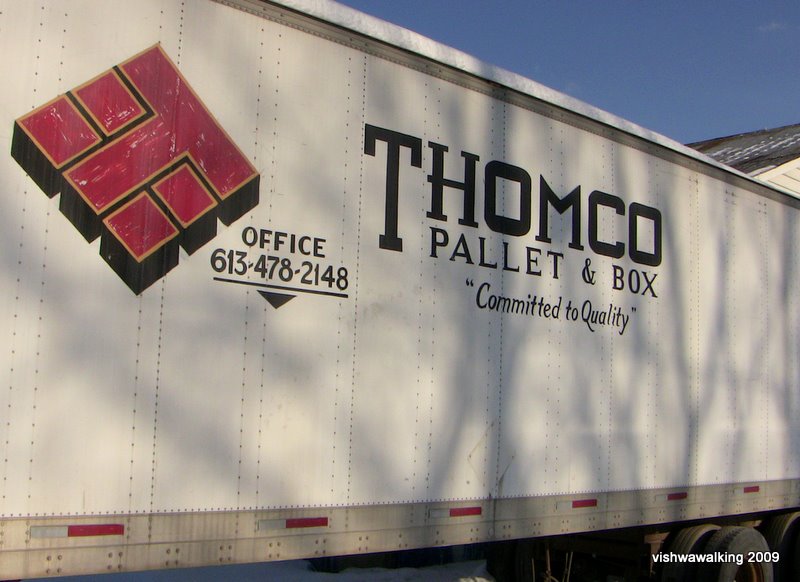 The palette plant in Tweed. The trail runs through the company's yard. Tweed is a focal point for snowmobiles and traffic is higher here. With a good snowfall on a weekend there's constant traffic on the trail, often with parades of four or more machines.

February 1, 2009


Home | Contact Us | Site Map


Page created: February 3, 2009
Updated: February 14, 2009