Vishwawalking



1) Tweed to Highway #62


An old railway marker, on the north side of the
trail between Douglas Road and Drag Lake.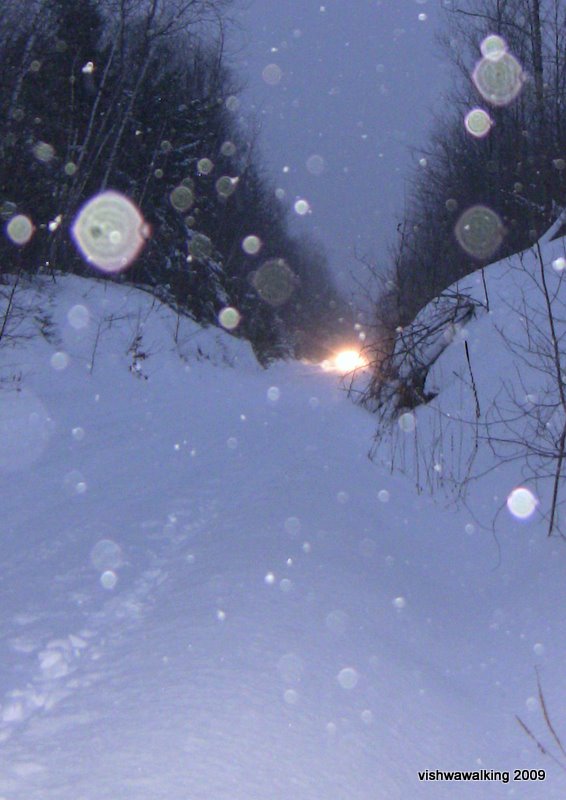 Snowmobiles on the trail can sneak up on you, especially in the early evening in a snowfall. It's good idea to get completely off the trail as the snowmobiles kick up a lot of snow. If two snowmobiles or more are travelling together, those behind may not see you until the last second because of the snow; it's best to stand ten feet off the trail and play like a deer; they won't see you at all. If it wasn't for the nasty sound, which wrecks the ambiance, they almost look graceful — until they careen past you. Unfortunately the smell they leave behind will stick with you.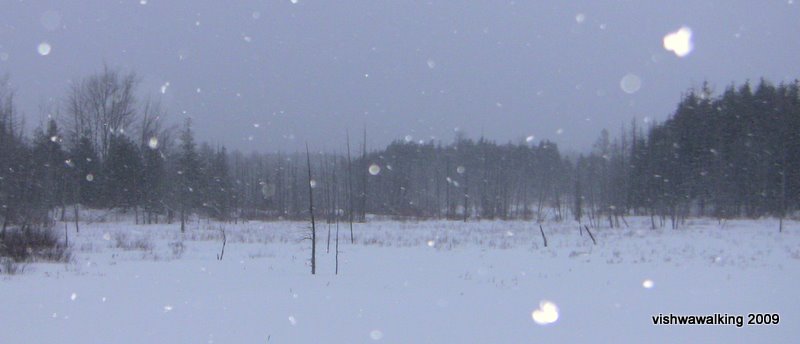 Marshland stretches off on both sides of the trail west of Drag Lake. This photo, looking north, was taken at dusk on a snowy evening. A solitary walk has a mournful but beautiful aspect about it amidst the quiet, the falling snow and the failing light ...



Photos: January 17,18,30, 2009
Page created February 3, 2009



Home | Contact Us | Site Map