Vishwawalking
Photos - Hastings Heritage Trail
Glen Ross to Bannockburn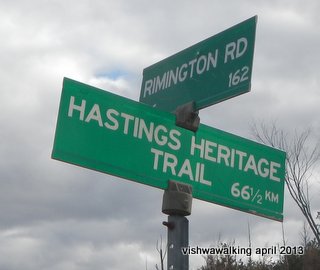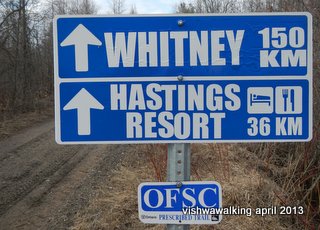 A couple of signs at Rimington Road, just north of Eldorado. Only 150 kms to go...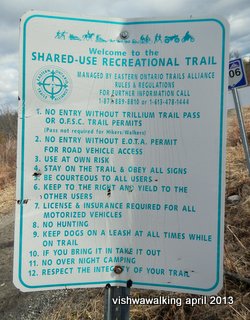 Rules and regulations of the Hastings Heritage Trail. it notes that hikers don't need a Trillium Trail Pass, but it's unclear whether they need a E.O.T.A. (Eastern Ontario Trails Association) permit, whatever that is. Walk on brother. Walk on sister.





This picturesque little shed sits north of the trail just to the west of Highway 62.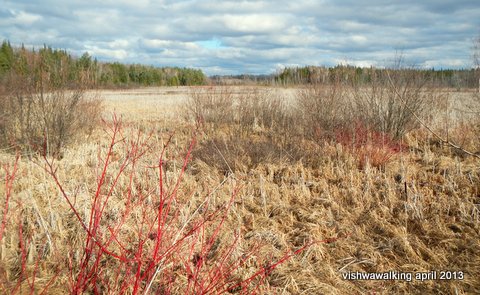 This is a common view, with various vistas of marshland on both sides of the trail. This marsh is off to the east of the trail, just north of Eldorado.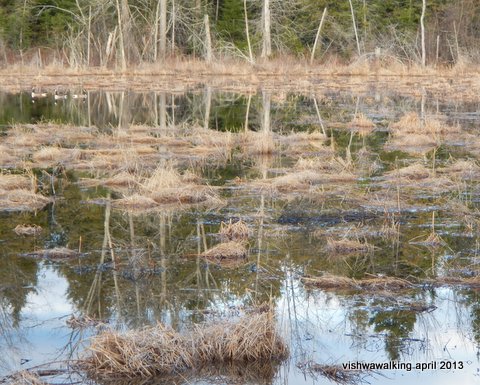 North of Rimington Road (which is north of Eldorado), there's still more marsh and scrubby bush. Notice the three Canada geese in the corner of this picture.

Home | Contact Us |
Site Map
Page Created: April 15, 2013