Left: it's hard to see for the undergrowth, but there are several trenches or ditches running through the site.
Left: a brick oven. Right: In the same building in front of the oven, were several slabs of cement on their sides.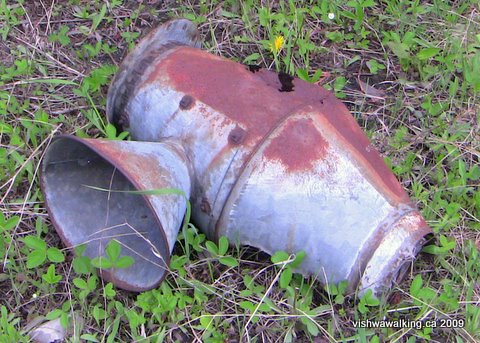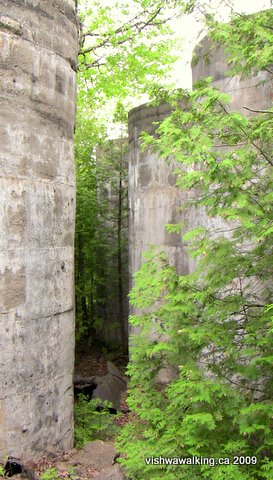 Above: a tin contraption lying on the ground near the ruins. I've no idea what it is.
Right: The six standing silos were hard to photograph, as the trees and undergrowth were crowding in.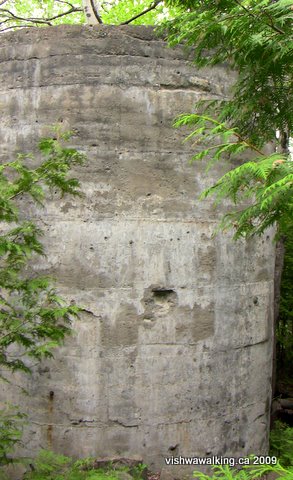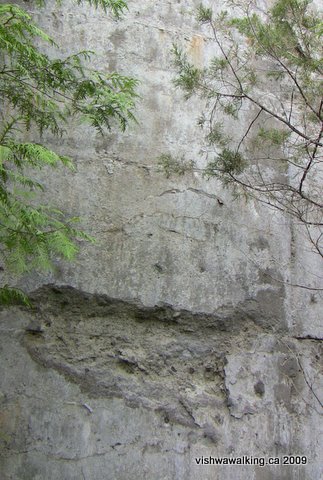 Left; a single silo.
Above right: close-up of an eroding section of the silo.

Left, top: Two of the silos, looking from the top.
Left, bottom: Looking down into one of the silos.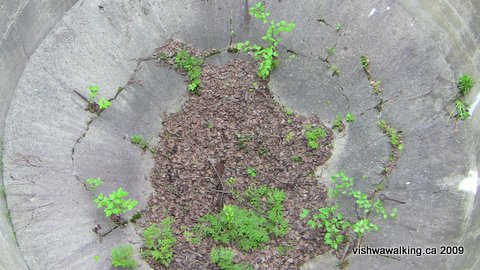 Getting the two shots to the left was a bit hairy. I had to climb a very skinny cedar tree growing close to the silo. Then, as I swayed in the breeze, clutching the silo side and hoping my camera would not disappear into the silo, I tried to take a steady picture.
The inside of the silo was remarkably clear of detritus. The silo beside this one had several trees growing out of it.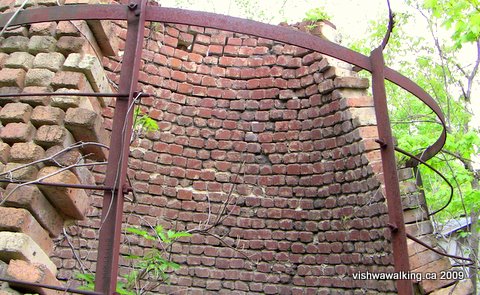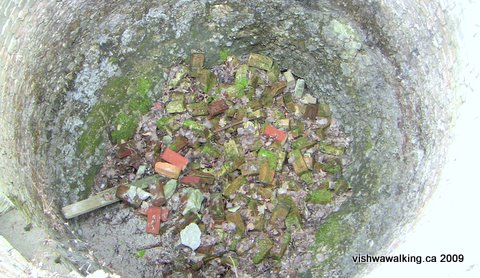 Left: the back side of the kiln. Right: Inside the kiln; the hole drops below the surface of the ground.