Home
About Us
Vishwawalking explained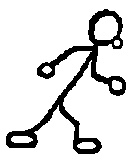 Ratings Explained
Vishwawalks
Day walks
Funky Places
Future walks
Food
Gear
Get Lost
Good reads
Links
Right to Ramble
Site map
Contact us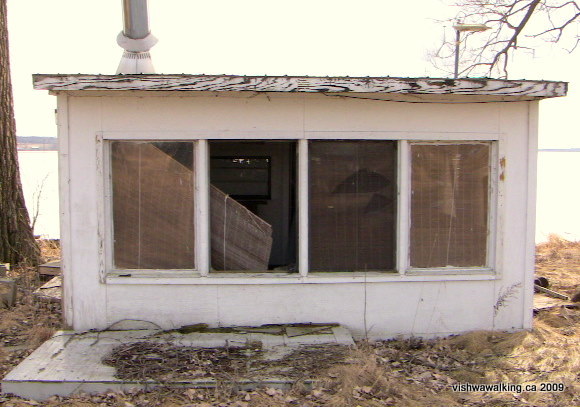 An old wrecked cottage, with its picture windows strangely facing away from the lake., which is in the background. March 8, 2008
Vishwawalking
Ontario Lakefront Trail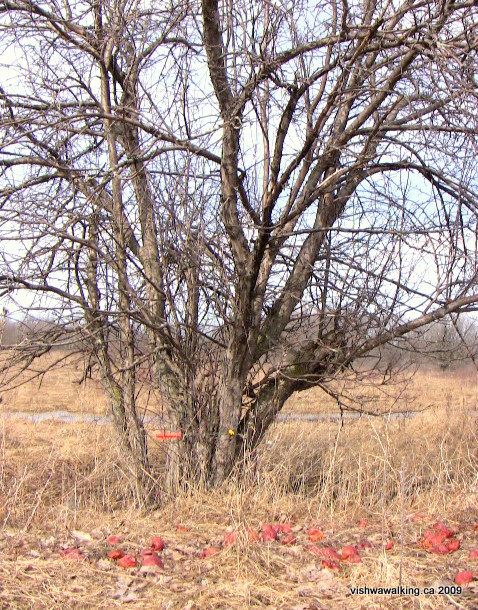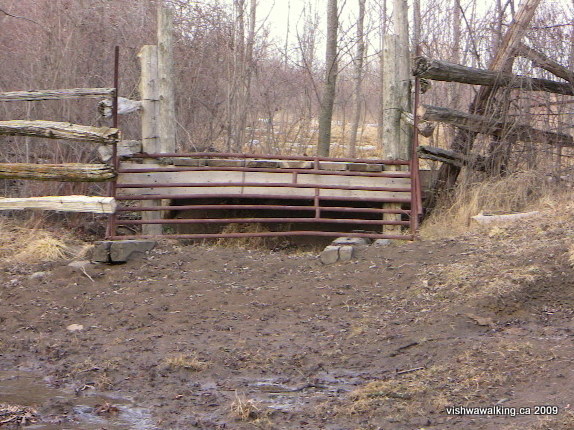 Above left: An old apple tree, just east of Airport and Hickory roads on the abandoned rail bed. There are a few trees lining the trail here. Last year's apples lie rotting on the ground, giving a touch of colour in the monochromatic spring landscape.

Right: A gate just to the north of the abandoned rail line, I imagine to allow passage for humans but not cattle without the use of a ramp. There were signs of cattle here. East of Norway's Road. March 8, 2009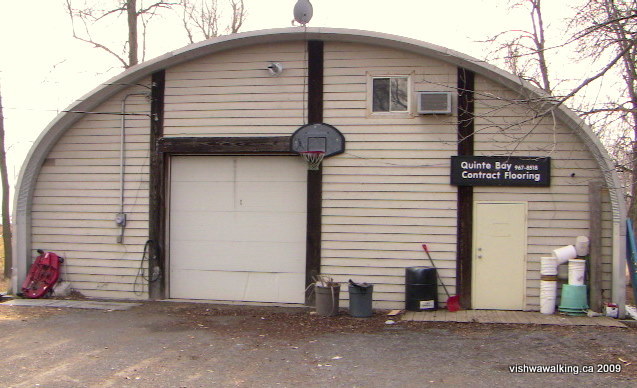 The Quinte Bay Contract Flooring building has
been built square in the
middle of the abandoned
line, on a little lane leading
to a large house to the
south by the water.
March 8, 2009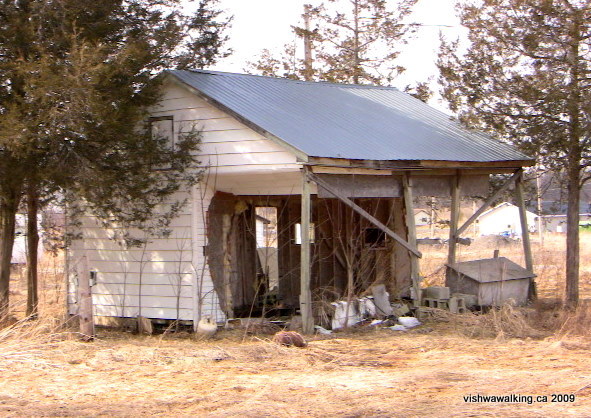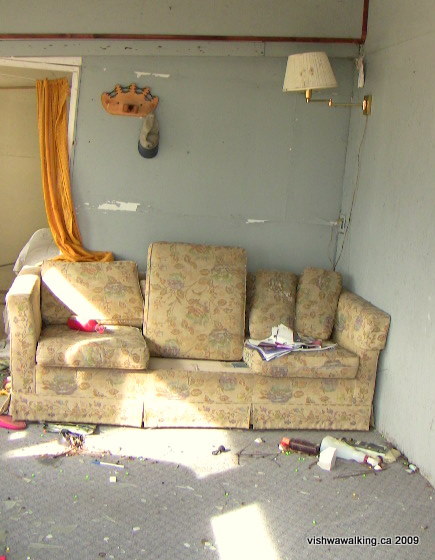 Between Norway's Road and Great Oak Lodge Lane is an inlet, with a stream coming into the lake. The lake ice was still strong enough to get me around the creek, but later in the season, the only way to get around this section is from the Ridge Road bridge, just a couple of minutes to the north.


The cottages here are in rough shape. Some of the "complexes" (see immediately below) make for interesting shapes. March 8, 2009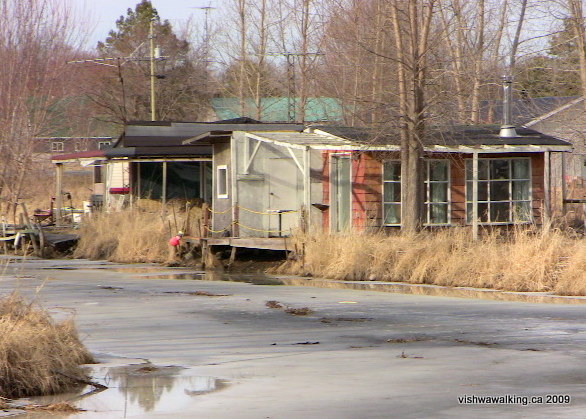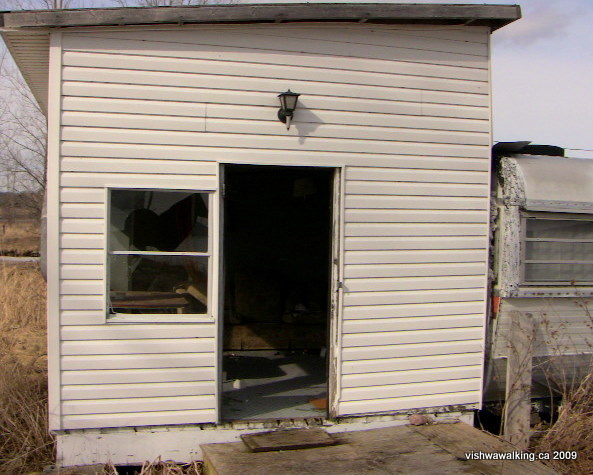 This is a sight I see too often on my travels;
humans
have a way of taking a beautiful spot
and fouling it
up. East of Great Oak Lodge Lane.

Immediately to
the west is the grand old oak,
below left, spreading (or
rather, falling) across
the trail, desperately trying to
disguise the mess
from eastward walkers.

Below right, an old plow
returning to the earth, on the trail east of Great Oak Lodge Lane. March 8, 2009
March 8, 2008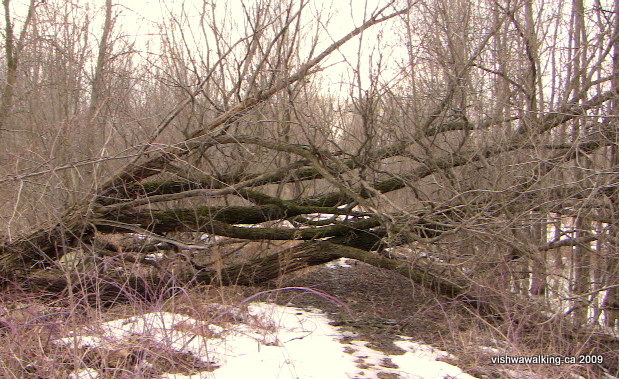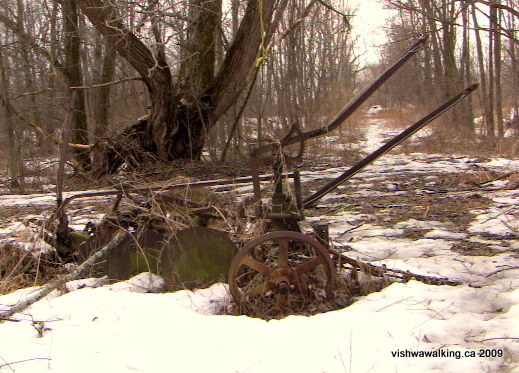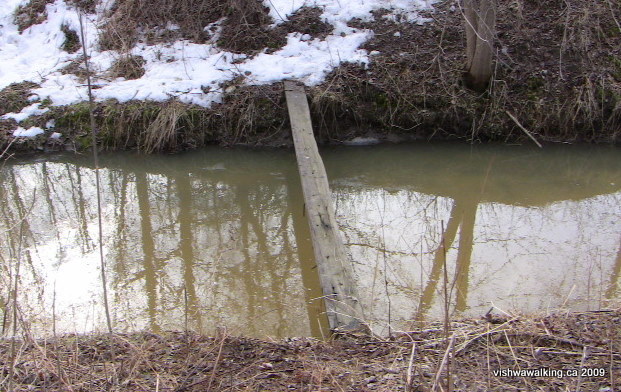 A log bridge makes crossing this stream east of great Oak Lodge Road possible. Without it, I expect crossing this section would be impossible, at least in the spring.

Not far to the north

, there is a house,
with horses in the field, where passage might be possible, but going too close to the property without permission would not be neighbourly.
March 8, 2009.





Back to the top of this page

Home | Contact Us | Site Map


Page created: March 8, 2009