This is a 3.6-kilometre loop trail that is spectacular. But wait—if you are not up for something completely different, you will find this trail boring. There are reviews out there that say exactly that.
Sorry, but these people aren't looking closely enough. This area is being restored to what it once was: black oak savannah and tall grass prairie with some oak forests thrown in for good measure. It's not a meandering forest walk, which is probably why some people are thrown by it.
It is an amazing walk for anyone who appreciates the preservation of our land and the attempt to return it to its natural state. It's looked after by the
Nature Conservancy of Canada
. Check out their site for a decription of what they are doing to restore this land.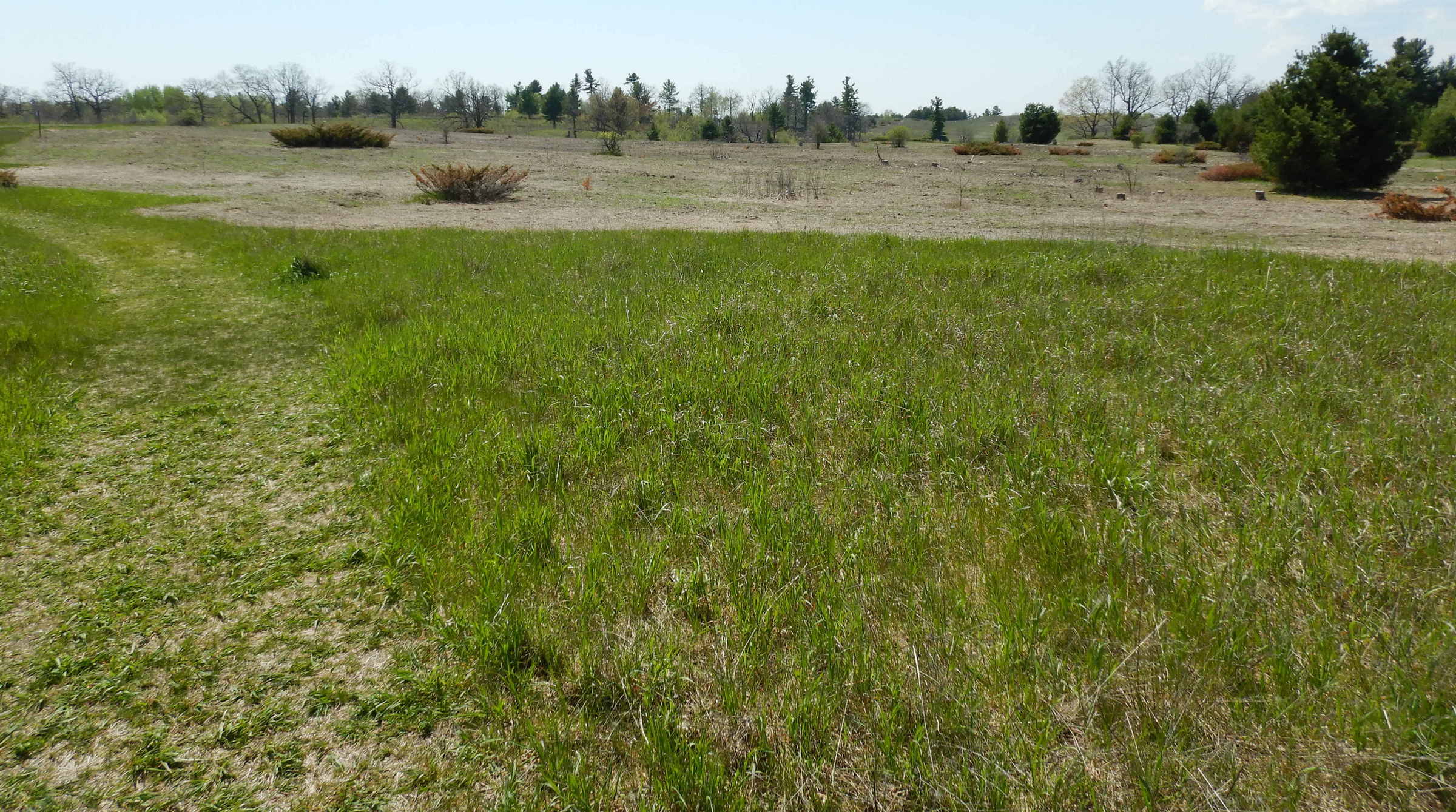 There are two possible parking spots. I suggest you park in the newest one farthest east on Beavermeadow Road East.
There's a short walk (about half a kilometre, walking to the left or west) to the loop. You'll see the older entrance point as you go along.
At the start of the loop, head to the right through open savannah. You'll see traces of burn here.
Much of this reserve it is very open, so prepare yourself on a sunny day
The trail drops you gently into the forest section and lead you to a dirt trail with a double path. Head to the right and you'll soon reach the limits of the reserve.
Take a trail up the hill (north) past some more controlled burn area and you'll come to a fence where you can get a good view of the quarry below. If there has been a recent burn, it's not pretty. However, imagine how it will look in a few years.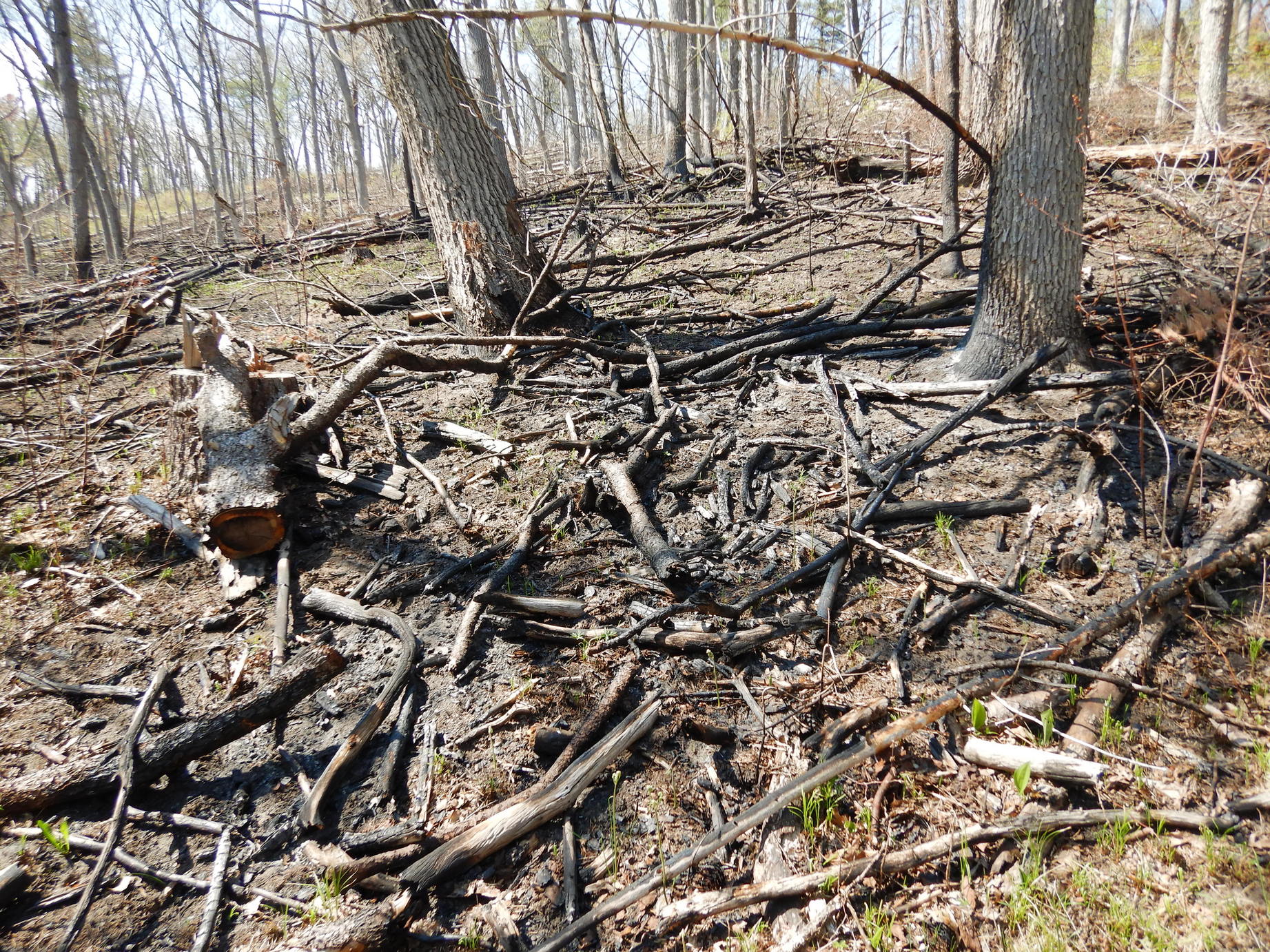 Retrace your steps and continue counterclockwise on the loop to a road travelled by vehicles (although we did not encounter any). Hook back left on the bigger road. This will take you past a building and you begin a climb out of the forest and eventually to the most spectacular lookout in the reserve. Here you'll find the most amazing sandy dunes. No beach, but lots of sand.
It's a short walk from here to the beginning of the loop and back to your car.
If you do the walk in reverse you get a steep downward drop and a more gradual rise. I preferred saving the lookout and the dunes to the last.
The controlled buurns don't look pretty, but they
will return the area to its earlier pristine beauty.
Back to the general conservation area page.